Eng:
Home in US put emphasis on helping out of state and out of country owners to purchase and develop their dream home or business in Florida.  Everything from condos and single family homes to large office, apartment, hotel and retail buildings are on sale. It's now again possible to purchase a building and get a reasonable return at full financing.
Swe:
Home in US fokuserar på att hjälpa personer utanför Florida och utanför USA att käpa hus eller bostadsrätt  i USA och främst Södra Florida. Vi hjälper även till med kommersiella fastigheter som hyreshus, kontor eller andra byggnader. Utnyttja nuvarande fantastiskt låga marknadsvärden och gör en investering i USD.
Home In US – Keyes Company
690 Lincoln Rd, Suite 300 Miami Beach FL, 33139
info@homeinus.net USA:   +1 786 664-8290   SWE: + 46 715 05 00
Stefan Latt – Realtor – Mäklare

Stefan Latt is currently realtor at Keyes Real Estate Miami Beach.  Mr. Latt has vast experience from personal property investment and  "make over" projects, the first in 1993.
Mr. Latt has previously held several senior positions in different IT and Telecom companies including Ericsson, Microsoft, Telia-Sonera etc with market responsibilities in the EMEA and Americas regions.  Stefan Latt has over 15 years of successful Telecommunication experience in senior sales, partner management and product/project leading positions. Mr. Latt has established the operations of two Scandinavian companies in the US.
Stefan Latt has pioneered the Mobile Internet since the nineties through consulting and workshops with Mobile Operators. Stefan Latt has a strong rational and creative focus and an Electrical and Telecom education combined with a Swedish MBA Equivalent degree in Economics – Business Administration.
Stefan Latt
USA: +1 786 664 8290
SWE: +46 8 715 0500
690 Lincoln Rd Suite 300
Miami Beach FL, 33139
stefan@homeinus.net
Agnes Ukonmaanaho – Realtor Assistant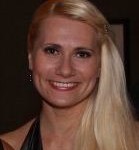 Mrs. Ukonmaanaho is professionally trained in Warehouse Management and has operated her own business in the US since 1999. Mrs. Ukonmaanaho speaks the following languages; Swedish, Estonian, Finish and Russian.
USA: +1 786 529-1570
agnes@homeinus.net