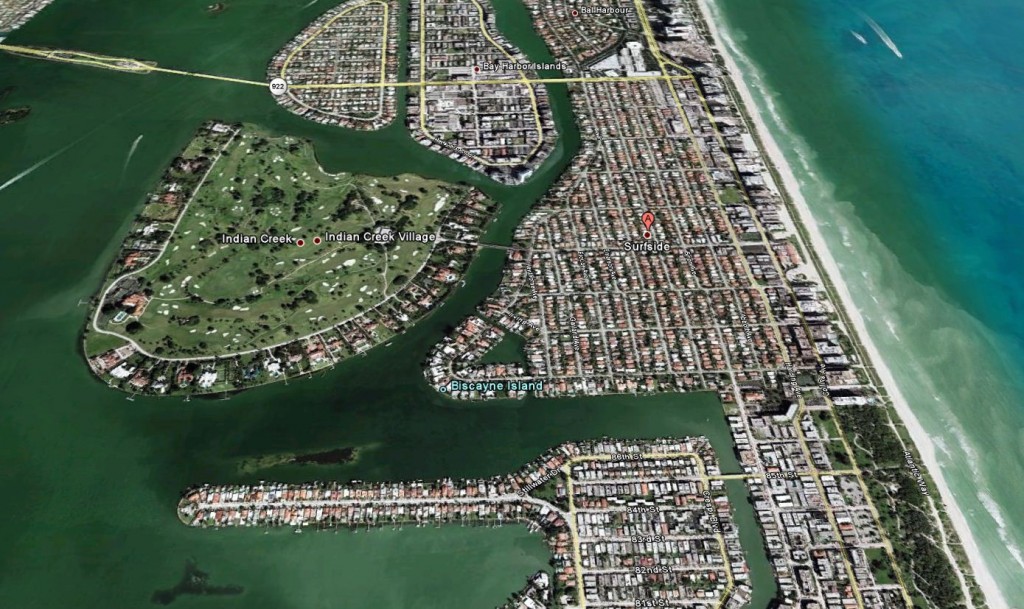 Surfside features nine streets on the beach island located just north of Miami Beach on Collins Ave (A1A). Just East of Surfside you find Indian Creek Island with homes from 10 to 52 million. The most Fashionable shopping center in Miami, Bal Harbor Shops is located just north of Surfside; here you can find all the high end brands. Surfside offers a fantastic value with villas from 300,000 just 5 min walk from the beach and 15 min to South Beach.
Surfside also has its own business center where most banks are represented in addition to all kinds of local service from Restaurants to Grocery stores (Publix). Surfside features a brand new Ocean Front Pool Center with water slides for all ages.
The Town of Surfside is a beautiful oceanfront community located in the tropical paradise of South Florida. The Town was incorporated in 1935 and is home to approximately 5,800 residents. The Town of Surfside includes a tranquil, attractive, residential neighborhood, multi-family establishments, a traditional "home town" business district and  tourist facilities that welcomes visitors year round.