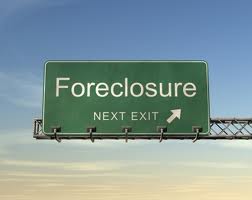 Waypoint, a private-equity real estate fund with $150 million in assets, is pioneering a new approach to making money from the housing crash. Since 2007, investors have been trolling the cratered suburbs stretching from California to Florida for cheap houses to flip. And firms such as PennyMac Mortgage Investment Trust have sought value in subprime-mortgage-backed securities.
Waypoint, which owns 1,100 houses and is buying five more a day, is betting that converting foreclosures into rentals is a better way to make a profit. Other firms, such as Landsmith in San Francisco, are now cropping up and pursuing the same strategy in Arizona, California and Nevada.
'The yields are awesome'
With many suburban homes selling for half their peak values and demand for rentals from prospective tenants climbing, Waypoint was earning a return of 8 to 9 percent on its capital as of Dec. 31, according to a quarterly report. That beats the 6.3 percent gain in the BI NA Multifamily REIT Index, which tracks the performance of 27 apartment-building operators.
The cost of renting in the United States reached an all-time high compared with that of buying a home at the end of last year, indicating that it is a good time for investors to buy, according to Deutsche Bank analysts. Should property values rebound, Waypoint may earn at least 20 percent from appreciation in an eventual sale of the houses, says Colin Wiel, who co-founded the firm in 2008 after backing technology start-ups as an angel investor.
"I never thought I'd be rolling up single-family homes," Wiel says. "But the yields are awesome."
Wiel and Waypoint co-founder Doug Brien make an unlikely pair of real estate entrepreneurs. Wiel, 45, is a mechanical engineer who designed braking systems for jetliners at Boeing in the 1990s. And Brien, 41, is a former place kicker who won a Super Bowl with the San Francisco 49ers in 1995 before earning a post-graduate degree in business at Tulane University.
A $3 trillion market
In starting Waypoint, Wiel and Brien set out to show institutional investors that by using technology they could amass single-family homes the same way Sam Zell's Equity Group Investments and other real estate giants gather apartment units in cities from New York to San Francisco.
The home rental market boasts a total property value of $3 trillion, according to Morgan Stanley housing analyst Oliver Chang. Yet institutions have long shunned it as too scattered and impractical to be profitable.
Wiel and Brien are using cloud computing, proprietary algorithms and iPads to create a virtual assembly line for buying, renovating and renting houses on a large scale. They're also betting that many former homeowners who have jobs but couldn't afford their mortgages will still want to live in the same communities as renters.
"The economics never made sense for a big investor to come into the market, and the technology for managing all that complexity didn't previously exist," Brien says. "The confluence of those two events has provided a window of opportunity for large investors."
Last year, Columbia University's $8 billion endowment invested $25 million with Waypoint. In January, GI Partners, a private-equity firm that manages money for the California Public Employees' Retirement System and other pension plans, agreed to invest up to $400 million with Waypoint and acquire a minority stake in the firm.
The same month, Oaktree Capital Management, the investment firm co-founded by billionaire Howard Marks, announced a $450 million deal with Carrington Capital Management to acquire and convert foreclosed single-family homes into rental properties. Carrington rents out more than 3,000 houses in California and other states.
Starwood Capital Group is poised to enter the foreclosure-to-rental market, according to an investor familiar with its plans. So, too, are Zell and the real estate arm of Apollo Investment Management.
Spokesmen for Zell, Apollo and Starwood declined to comment.
"Until last year, single-family-home rentals was a mom-and-pop market," says Stephen Duffy, an investment banker at Moss-Adams Capital, a firm that finances real estate investments. "Now, it's grabbed the attention of institutional private equity because foreclosures haven't cleared and these properties can generate high yields for years."
Waypoint and its rivals may eventually spin off pools of single-family home rentals into real estate investment trusts. Still, even the best technology cannot replace the labor-intensive process of acquiring and leasing thousands of houses scattered across scores of Zip codes.