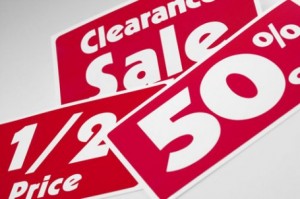 Prices have dropped in many markets, and second-home hot spots that once were out of reach for many buyers have now become more affordable, The Wall Street Journal reports.
For example, a property on Hilton Head Island, S.C., that sold for $1.2 million in June 2006 sold in April 2011 for $750,000. Other big slashes in home prices have made such markets more affordable, and buyers are jumping in: On Palm Beach Island, Fla., sales were up 50 percent in the year ending June 30, and in the Hamptons in New York, transactions were up 59 percent in the second quarter compared to a year earlier.
Several second-home markets are already showing signs of stabilizing; in some, prices are even starting to rise, such as Santa Monica, Calif., and Aspen, Colo.
But some markets are continuing to see prices drop. For example in Miami, Fla., and Martha's Vineyard, Mass., foreclosed properties are continuing to dampen overall home prices there.
4 Areas with Vacation-Home Bargains
Miami, Florida
Median home price: $130,000
Median home price 5 years ago: $302,000
Palm Beach, Florida.
Median home price: $254,000
Median home price 5 years ago: $758,000
Martha's Vineyard, Massachusetts.
Median home price: $403,000
Median home price 5 years ago: $638,000
Vail, Colorado.
Median home price: $385,000
Median home price 5 years ago: $562,000
Source: "Vacation Homes: Why It May be a Time to Buy," The Wall Street Journal