After years of searching for the perfect location, H&M has settled on Lincoln Road to make its entry into Miami-Dade County.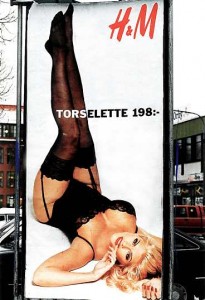 Bargain-hunting fashionistas can celebrate: H&M is finally arriving in Miami. The Swedish retailer, whose full name is Hennes & Mauritz, announced plans Thursday to open a store in South Beach in the fall of 2012. The store, which will be located on Lincoln Road in the historic Lincoln Theatre building, will be the first for the retailer in Miami-Dade or Broward counties.
The arrival is a major milestone, said Cory McKnight and other cultlike fans of the fast-fashion retailer.
Until now, McKnight has had to satisfy his H&M fix when he travels. He typically plots his trips around whether there is an H&M in the city. For an upcoming trip to San Diego in June he has already figured out what train will get him to the H&M store. He has also visited stores in San Francisco, New York and Baltimore. Typically he makes several visits on a vacation and ships home a box or two of clothes and accessories, everything from shorts to socks.
"It's about time," said McKnight, 41, who lives in Miami Beach and vows to visit several times a week. "Their clothes are different styles that you won't find anywhere else. It's really good fashion at a good price point."
H&M had been scouting Miami-Dade for nearly five years, looking at locations on Lincoln Road, Aventura Mall and Dadeland Mall, according to local real estate sources.
The Lincoln Road store will have 22,000 square feet with two floors of space, selling the retailer's trademark affordable, fashion-forward collections for women and men. The historic Art Deco space was home to the New World Symphony, which recently relocated to the new Frank Gehry-designed concert hall directly behind the theater.
"We always look for key locations," said Nicole Christie, the U.S. spokeswoman for H&M. "It's a fantastic historic structure. It has great character and good foot traffic. We really believe that Miami is a strong retail market with a lot of demand."
H&M's Miami Beach opening will mark the the continuation of what is likely to be a South Florida rollout.