WASHINGTON (AP) – July 26, 2010 – Sales of new U.S. homes jumped last month.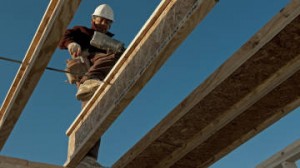 The Commerce Department says new home sales rose nearly 24 percent in June from a month earlier to a seasonally adjusted annual sales pace of 330,000. May's number was revised downward to 267,000, the slowest pace on records dating back to 1963. Sales for April and March were also revised downward.
The housing market had boomed earlier in the year on the strength of federal tax credits. Since they have expired, the number of people looking to buy has dropped.
Copyright © 2010 The Associated Press, Alan Zibel, AP real estate writer.