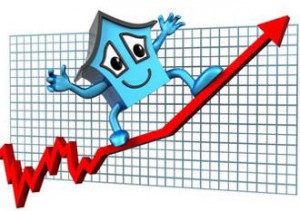 South Florida home prices rose 0.7 percent between June and July, the third straight month with an increase, according to Standard & Poor's Case-Shiller 20-city index.
Year-over-year, South Florida home prices were up 0.4 percent.
Nationwide, the index of property values was up 3.2 percent from July 2009.
"Home prices crept forward in July. Ten of the 20 cities saw year-over-year gains and only one – Las Vegas – made a new bottom, as the impact of the first-time homebuyer program continued to fade away," said David M. Blitzer, chairman of the Index Committee at Standard & Poor's, in a news release.
Biltzer said not to expect home prices to return to levels seen in 2005-2006, but they are more likely to stabilize.