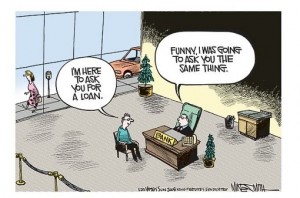 The media has it all wrong – securing mortgage approval and satisfying credit underwriting guidelines are not the difficulties plaguing mortgage consumers. It's in meeting the rigorous documentation requirements that most people fall flat. The good news is, the fix is simple. Just scan, photocopy, fax, and deliver every aspect of your financial life. Then, shortly before closing, check everything again.
Mortgage consumers who enter the mortgage approval process ready to battle their chosen mortgage lender will come out with a nightmare story to tell. As the process, requirements, and guidelines are the same for everybody, your mindset is the game-changer. Accepting the redundant documentation necessary for lender approval will make everyone's life easier.
So, what's the perfect loan? Well, it's one that (a) pays back the lender and (b) pays back the lender on time. Underwriting the perfect loan is not the goal that mortgage lenders aspire to today.
The real goal is the perfect loan file.
See full original Forbes Article at: The Perfect Loan File